Subsections within the Books section:-
Africa
|
Asia
|
Middle East
|
Latin America
|
Reference
Resources
Salvation as Praxis: A Practical Theology of Salvation for a Multi-Faith World
Date added: 18/04/2017
Salvation as Praxis: A Practical Theology of Salvation for a Multi-Faith World
by Wayne Morris
Published: Jan 2014
Published by: Bloomsbury
ISBN-10: 0567532097
ISBN-13: 978-0567532091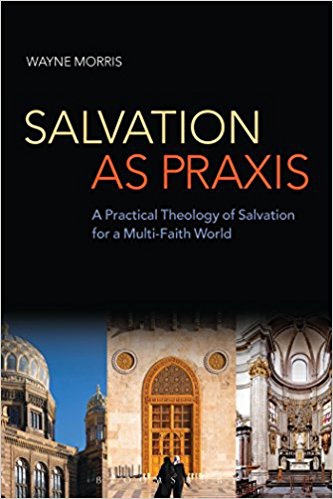 Will people of other faiths be 'saved' and to what extent should the response to this question shape Christian engagements with people of other faiths? Historically, the predominant answer to these questions has been that the person of another faith will not be saved and is therefore in need of conversion to Christianity for their salvation to be possible. Consequently, it has been understood to be the obligation of Christian persons to convert people of other faiths.
More recent theologies of religions for the past half century and more have sought to reconsider these approaches to soteriology. This has sometimes led to a reaffirmation of the status quo and at other times to an alternative soteriological understanding. In seeking to articulate soteriologies that make logical and doctrinal sense, too often these new approaches to salvation and people of other faiths have paid little attention to questions of practice. Drawing on alternative understandings of soteriology as deification, healing, and liberation, each perspective having ancient roots in the Christian tradition, it is argued that salvation can be understood as form of concrete earthly practice.
Understood in this way, this book considers how these alternative theologies of salvation might shape Christian practices in a way that departs from a history in which the person of another faith has been perceived as a threat to Christianity and therefore in need of conversion. Further it asks how the complex multi-faith world of the twenty-first century might better inform and shape the way in which Christian theologies frame soteriological understandings.
Wayne Morris is Senior Lecturer in Contextual and Practical Theology and Deputy Head of Theology and Religious Studies at the University of Chester, UK.
"Morris synthesizes this work to contribute constructively to several fields, including soteriology and theology of religious pluralism. The book also fills a significant gap by offering a progressive theology of mission for the twenty-first century. I highly recommend this volume."
(Michelle Voss Roberts, Wake Forest University School of Divinity, USA)