About the Executive PA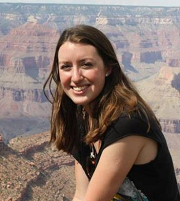 Georgie Morgan studied Theology at King's College London (2008 - 2012) before moving to Brussels to fulfil an ICS internship at the Anglican Pro-Cathedral there. Once she moved back to the UK, she worked for the Bishop of Horsham and a public health charity before starting this post in March 2016. Georgie has also been involved in mission work in Madagascar and with the Walsingham Youth Pilgrimage in Norfolk.
Alongside working, Georgie is studying part-time for a Masters in Christianity and the Arts, also at King's. She lives on Borough High Street and enjoys discovering London, baking and hosting friends and family on her sofa bed!
Mission Theology Project | Mission Theologian | Executive PA | Continental Editors | Sabbatical Scholars